Dans le domaine de la littérature, des prix, il y en a. Beaucoup. Et le la littérature de l'imaginaire n'est pas la moins fournie dans ce domaine. Retour sur les derniers prix, français et étrangers.
Catégorie roman :
Les Pilleurs d'âme, de Laurent Whale, éditions Ad Astra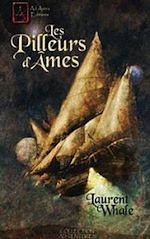 Étaient nominés :
Jeanne-A Debats – Plaguers (L'Atalante)
Vincent Gessler – Cygnis (L'Atalante)
Michel Jeury – May, le monde (Robert Laffont)
L. L. Kloetzer – CLEER (Denoël – Lunes d'encre)
Xavier Mauméjean – Rosée de feu (Bélial')
Laurent Poujois – L'Ange blond (Mnémos)
Catégorie nouvelle :
Suivre à travers le bleu cet éclair puis cette ombre (in Des nouvelles du Tibbar), de Timothée Rey, éditions Les Moutons Électriques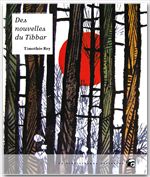 Étaient nominés :
Oliver Castle : Atomic Girl et moi (in Super-héros !, Parchemins & Traverses)
Lionel Davoust : L'Importance de ton regard (in L'importance de ton regard, Black Coat Press)
Thomas Day : La Ville féminicide (in Utopiales 2010, ActuSF)
Sylvie Denis : Les Danseurs de la lune double (in Galaxies n°9)
Kanatas : Poussière (in AOC n° 14)
Meilleur roman fantasy français :
Bankgreen, Thierry Di Rollo, éditions le Bélial'.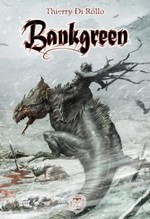 Étaient nominés :
Avant le Déluge de Raphaël Albert, éditions Mnémos.
Cleer, Laurent Kloetzer, éditions Denoël (Lunes d'Encre)
Les Buveurs d'Âmes, Fabrice Colin, éditions Fleuve Noir.
Le Châtiment des flèches, Fabien Clavel, éditions Pygmalion.
Meilleur roman fantasy français Jeunesse :
Les Hauts Conteurs : la Voix des Rois, Oliver Peru, Patrick Mc Spare, éditions Scrineo Jeunesse.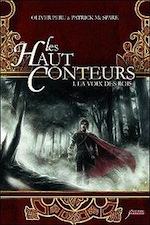 Étaient nominés :
La Roue des Vents, Vincent Joubert, Ankama éditions.
Les Portes de Doregon, Carina Rozenfeld, éditions l'Atalante.
L'Héritage des Darcer, Marie Caillet, éditions Michel Lafon.
Myrihandes : le Secret des Ames-Soeurs, Meric Guilhem, éditions Au Diable Vauvert.
Meilleur roman fantasy traduit :
Les Cent Mille Royaumes, N.K. Jemisin, Orbit (traduction : Alexandra Maillard).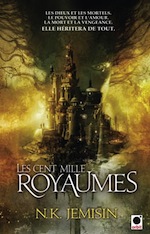 Étaient nominés :
Fille du Sang, Anne Bishop, éditions Milady (traduction : Claire Kreutzberger).
Frey, Chris Wooding, éditions Bragelonne (traduction : Laurent Queyssi).
Jade, Jay Lake, éditions Eclipse (traduction : Valéry Reigneaud).
Kalix, la loup-garou solitaire, Martin Millar, éditions Intervalles (traduction : Marianne Groves).
Meilleur roman fantasy traduit Jeunesse :
Leviathan, Scott Westerfeld, éditions Pocket Jeunesse (traduction : Guillaume Fournier).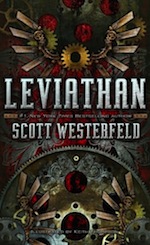 Étaient nominés :
Chroniques des Rivages de l'Ouest : Pouvoirs, Ursula K. Le Guin, éditions l'Atalante (traduction : Mikael Cabon).
Le Peuple des Minuscules, Steve Augarde, éditions Albin Michel (traduction : Jean Esch).
Le Prix de la Magie : l'Epreuve, Kathleen Duey, éditions Castelmore (traduction : Nenad Savic).
Reckless, Cornelia Funke, Lionel Wigram, éditions Gallimard Jeunesse (traduction : Marie-Claude Auger).
Et n'oublions pas bien sûr le prestigieux prix Hugo.
Best novel :
Blackout/All Clear, Connie Willis (Spectra)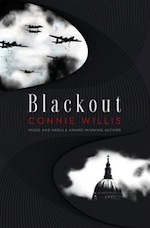 Étaient nominés :
Cryoburn, Lois McMaster Bujold (Baen)
Feed, Mira Grant (Orbit)
The Hundred Thousand Kingdoms, N.K. Jemisin (Orbit)
The Dervish House, Ian McDonald (Pyr; Gollancz)
Best novella :
The Lifecycle of Software Objects, Ted Chiang (Subterranean)
Étaient nominés :
''The Maiden Flight of McCauley's Bellerophon'', Elizabeth Hand (Stories)
''The Sultan of the Clouds'', Geoffrey A. Landis (Asimov's 9/10)
''Troika'', Alastair Reynolds (Godlike Machines)
''The Lady Who Plucked Red Flowers beneath the Queen's Window'', Rachel Swirsky (Subterranean Summer 2010)
Best novellette
''The Emperor of Mars'', Allen M. Steele (Asimov's 6/10)
Étaient nominés :
''The Jaguar House, in Shadow'', Aliette de Bodard (Asimov's 7/10)
''Plus or Minus'', James Patrick Kelly (Asimov's 12/10)
''Eight Miles'', Sean McMullen (Analog 9/10)
''That Leviathan, Whom Thou Hast Made'', Eric James Stone (Analog 9/10)
Best short story :
''For Want of a Nail'', Mary Robinette Kowal (Asimov's 12/10)
Étaient nominés :
''Ponies'', Kij Johnson (Tor.com 11/17/10)
''Amaryllis'', Carrie Vaughn (Lightspeed 6/10)
''The Things'', Peter Watts (Clarkesworld 1/10)
Best related work :
Chicks Dig Time Lords: A Celebration of Doctor Who by the Women Who Love It, Lynne M. Thomas & Tara O'Shea, eds. (Mad Norwegian)
Étaient nominés :
Robert A. Heinlein: In Dialogue with His Century: Volume 1 (1907-1948): Learning Curve, William H. Patterson, Jr. (Tor)
The Business of Science Fiction: Two Insiders Discuss Writing and Publishing, Mike Resnick & Barry N. Malzberg (McFarland)
Writing Excuses, Season 4, Brandon Sanderson, Jordan Sanderson, Howard Tayler, Dan Wells
Bearings: Reviews 1997-2001, Gary K. Wolfe (Beccon)
Best graphic story :
Girl Genius, Volume 10: Agatha Heterodyne and the Guardian Muse, Phil & Kaja Foglio; art by Phil Foglio (Airship Entertainment)
Étaient nominés :
The Unwritten, Vol. 2: Inside Man, Mike Carey; art by Peter Gross (Vertigo)
Grandville Mon Amour, Bryan Talbot (Dark Horse)
Schlock Mercenary: Massively Parallel, Howard Tayler (Hypernode)
Fables: Witches, Bill Willingham; art by Mark Buckingham (Vertigo)
Best dramatic presentation – long :
Inception
Étaient nominés :
Harry Potter and the Deathly Hallows: Part 1
How to Train Your Dragon
Scott Pilgrim vs. the World
Toy Story 3
Best dramatic prensentation – short :
Doctor Who: ''The Pandorica Opens/The Big Bang''
Étaient nominés :
Doctor Who: ''A Christmas Carol''
Doctor Who: ''Vincent and the Doctor''
Fuck Me, Ray Bradbury
The Lost Thing
Best professional editor long form :
Lou Anders
Étaient nominés :
Ginjer Buchanan
Moshe Feder
Liz Gorinsky
Nick Mamatas
Beth Meacham
Juliet Ulman
Best professional editor short form :
Sheila Williams
Étaient nominés :
John Joseph Adams
Stanley Schmidt
Jonathan Strahan
Gordon Van Gelder
Best professional artist :
Shaun Tan
Étaient nominés :
Daniel Dos Santos
Bob Eggleton
Stephan Martiniere
John Picacio
Best semiprozine :
Clarkesworld
Étaient nominés :
Interzone
Lightspeed
Locus
Weird Tales
Best fanzine :
The Drink Tank
Étaient nominés :
Banana Wings
Challenger
File 770
StarShipSofa
Best fan writer :
Claire Brialey
Étaient nominés :
James Bacon
Christopher J Garcia
James Nicoll
Steven H Silver
Best fan artist :
Brad W. Foster
Étaient nominés :
Randall Munroe
Maurine Starkey
Steve Stiles
Taral Wayne
JOHN W. CAMPBELL award for best new writer :
Lev Grossman
Étaient nominés :
Saladin Ahmed
Lauren Beukes
Larry Correia
Dan Wells
Bravo à Thierry Di Rollo pour son prix Elbakin bien mérité. Un roman déroutant, à part de la production classique de la fantasy, mais qui vaut vraiment le détour. Je suis content également de voir que Timothée Rey semble mettre d'accord pas mal de monde, son recueil le mérite bien. Quant au vainqueur du prix Elbakin du roman étranger (Les Cent Mille Royaumes, de N.K. Jemisin), je suis par contre beaucoup plus circonspect, mais après c'est aussi cela qui fait toute la saveur des remises de prix…
Notons également la bonne représentation dans les nominés de Cleer de L.L. Kloetzer, mais sans être élu au final. Roman très atypique, peut être trop pour le coup (la critique ne saurait tarder là aussi).
Et enfin, bravo à Connie Willis qui fait le grand chelem (Prix Hugo, Nebula et Locus) avec Blackout/Clear. C'est son onzième (!!) Hugo. Vivement la traduction Bragelonne !